Home
Capital Insurance & Finance Brokers
ACT Dinghy Titles
15 - 16 November 2014

If you fancy a weekend away in our nation's capital combined with some racing, this is for you. There is a group of MJ's going from Port Kembla SC, so why not go and add to the numbers and show what a great boat the MJ's are!
The event will be based at the Canberra Yacht Club.
The Notice of Race will be available here
Winter Training
The Winter Training was hosted by the Manly 16' skiff Club and Manly Yacht Club. These took place on the 27/7/14 and 10/8/14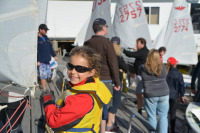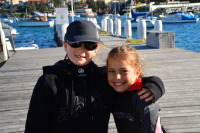 We had 2 great days of training up to 33 boats on the water from many different clubs. The skill level ranged from Rookie through to the front of the fleet. We saw some great improvements over the 2 days.

Photos
Lots of photos and video slideshow - Thanks to Genelle Aldred
Dates for this Season
States
Round 1. Port Kembla Sailing Club – 25th & 26th October, 2014
Round 2. Avalon Sailing Club - 22nd & 23rd November, 2014
Round 3. Pt. Wolstoncroft – 14th – 15th February, 2015
Nationals
Middle Harbour – 27th – 30th December, 2014
MJ Nationals Video

Click here to watch a great video of the Nationals created by Niall Powers. If you would like a DVD copy of it please contact Niall on niall.powers2@gmail.com. He will charge a nominal cost of $4 to cover his costs. Thanks Niall
Newsletters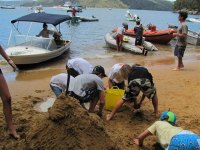 October 2013 Newsletter (update)
News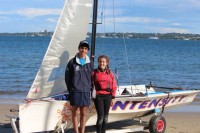 Congratulations to 12 year old Jacina Oliveri and her brother Jante from Port Kembla who won the MG State Titles on handicap on the weekend. What a big step from skippering an MJ in the Novice Fleet to skippering an MG – well done Jacina.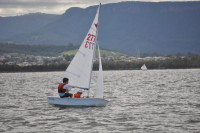 Congratulations to
Zac Barnabas and Oscar Triglone
for winning the 2013 MJ National Championships and the 2013/14 NSW State Championships
Lots of Photos on the pictures page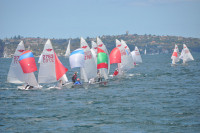 Some Great Sailing at this weekend Round of the States in Manly Cove. Thank you to all the Volunteers that worked so hard to make a great weekend. Lots of Pictures can be found here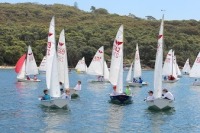 More pictures from the 2nd round of the States at Manly from Genelle Aldred - Thanks Genelle
Presentation
Race 4
Race 5
Race 6