Home
Winter Training
There will be 2 days of Winter Training hosted by the Manly 16' skiff Club and Manly Yacht Club. These will take place on the 27/7/14 and 10/8/14. There will be a daily charge of $50/boat to cover the cost of the coaches.
This is a great opportunity to come along and improve your skills with people of similar abilities from Rookies to the front of the fleet.
Introduction Letter and details
On-Line entry - Please enter by the end 20/7 so that we can confirm coaches.
Dates for the Next Season
States
Round 1. Port Kembla Sailing Club – 25th & 26th October, 2014
Round 2. Avalon Sailing Club - 22nd & 23rd November, 2014
Round 3. Pt. Wolstoncroft – 13th – 15th February, 2015
Nationals
Middle Harbour – 27th – 30th December, 2014
MJ Nationals Video

Click here to watch a great video of the Nationals created by Niall Powers. If you would like a DVD copy of it please contact Niall on niall.powers2@gmail.com. He will charge a nominal cost of $4 to cover his costs. Thanks Niall
MJ State Championships 2013/4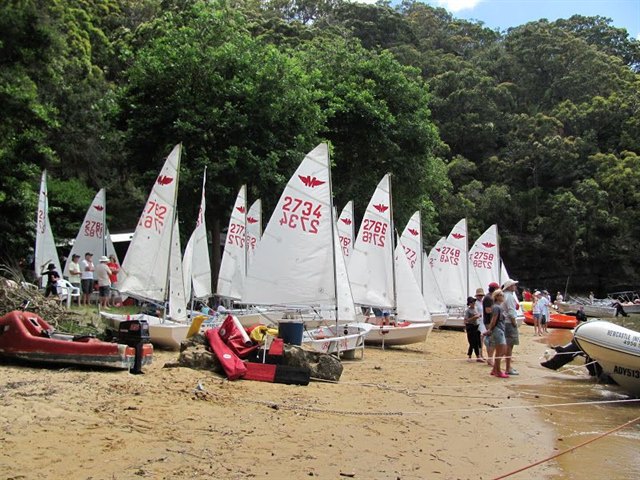 Round 1 Hornsby PCYC 19/20 Oct 13
Round 2 Manly 16s and MYC 23/24 Nov 13
Round 3 Point Wolstoncroft 15/16 Feb 14
MJ National Championship 2013
Venue Port Kembla Sailing Club
Date 27-30 Dec 2013
Newsletters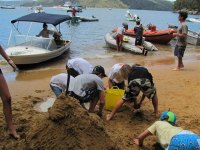 September Newsletter including information about Round 1 of the States plus other updates
October Newsletter (update)
News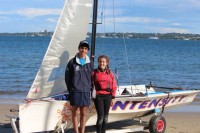 Congratulations to 12 year old Jacina Oliveri and her brother Jante from Port Kembla who won the MG State Titles on handicap on the weekend. What a big step from skippering an MJ in the Novice Fleet to skippering an MG – well done Jacina.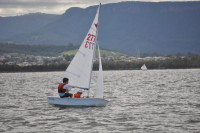 Congratulations to
Zac Barnabas and Oscar Triglone
for winning the 2013 MJ National Championships and the 2013/14 NSW State Championships
Lots of Photos on the pictures page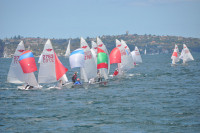 Some Great Sailing at this weekend Round of the States in Manly Cove. Thank you to all the Volunteers that worked so hard to make a great weekend. Lots of Pictures can be found here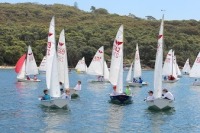 More pictures from the 2nd round of the States at Manly from Genelle Aldred - Thanks Genelle
Presentation
Race 4
Race 5
Race 6